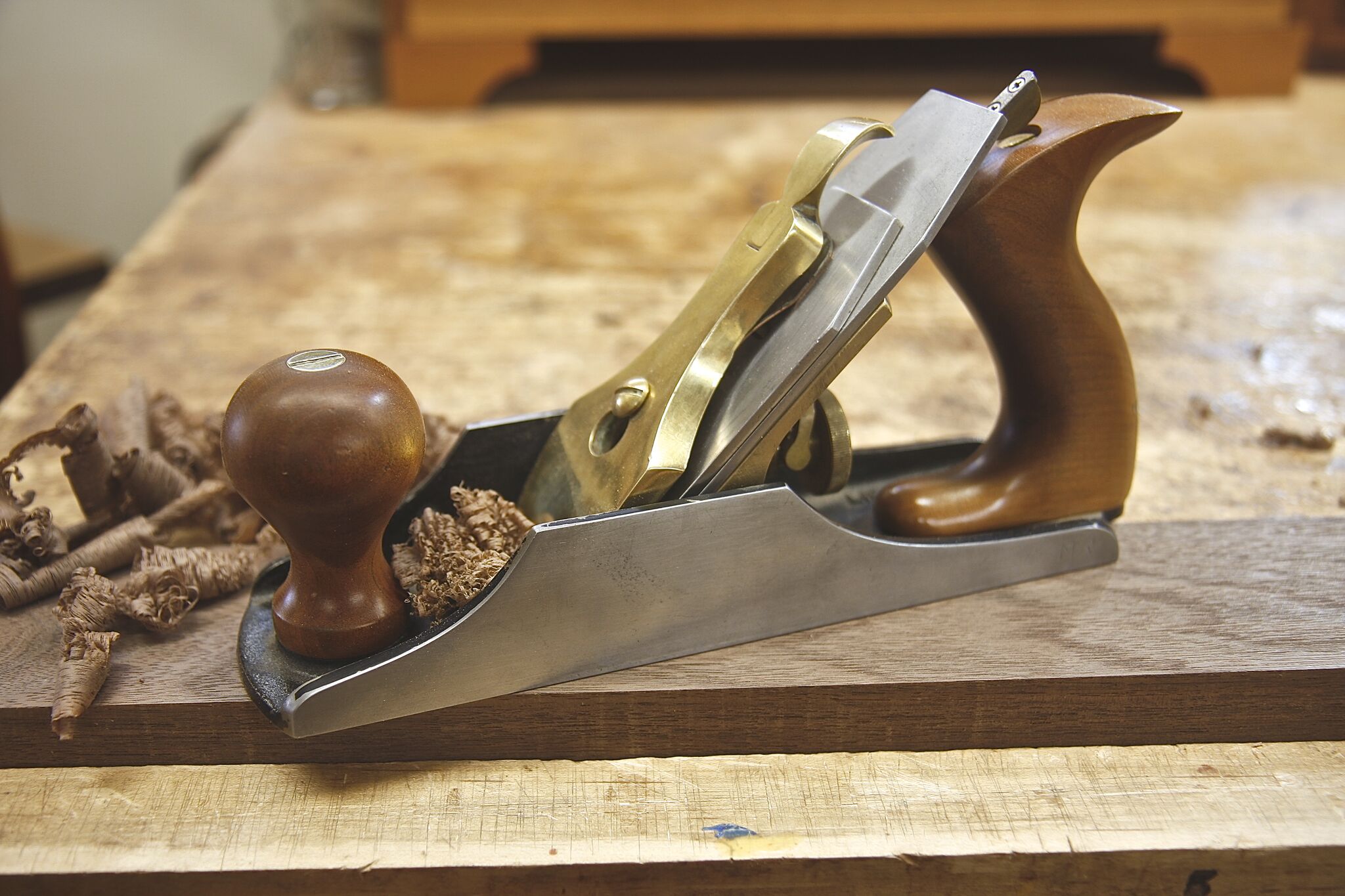 Planecraft
Instructor - Craig Vandall Stevens
September 22, 2019 9:00am - 4:00pm (Sunday)

January 5, 2020 9:00am - 4:00pm (Sunday)
This is a primer on handplanes; a one day crash course on the basics. Learn how a hand plane works - and why it doesn't. Examine the different types of hand planes and learn how to select the right one for the job. Learn to prepare your blades and cutters to razor sharpness. Finally, learn proper and effective planing techniques in order to get the most enjoyment - and the best results - from hand planing.
On a tablesaw, well adjusted, you might be able to cut to 1/100th of an inch, but with a plane, a cut of 1/1000th is not difficult. Dial in the joinery to be gap-free with this essential tool.
This is an excellent course to combine with the Basic Sharpening course. A plane only works well when it is sharp, and PFW generally offers the sharpening course just before the Planecraft course. Additional 2019 dates will be added shortly.
Cost includes all materials. Students provide their own lunch.
Continue scrolling down for Tool List
PFW has a wide assortment of tools for students to use. However, if you have your own tools or would like an excuse to purchase some new ones, the tool list is below. PFW recommends purchasing tools from Tools for Working Wood, Lee Valley/Veritas, Hida Tool and Hock Tools
You're welcome to bring your sharpening stones, a honing guide, a metal straight edge and extra plane blades. You are also invited to bring with you any planes that might need tuning, hand-me-down planes, flea market treasures, etc. If we have time, we'll be glad to take a look at them.