Making a Comb-back Windsor Chair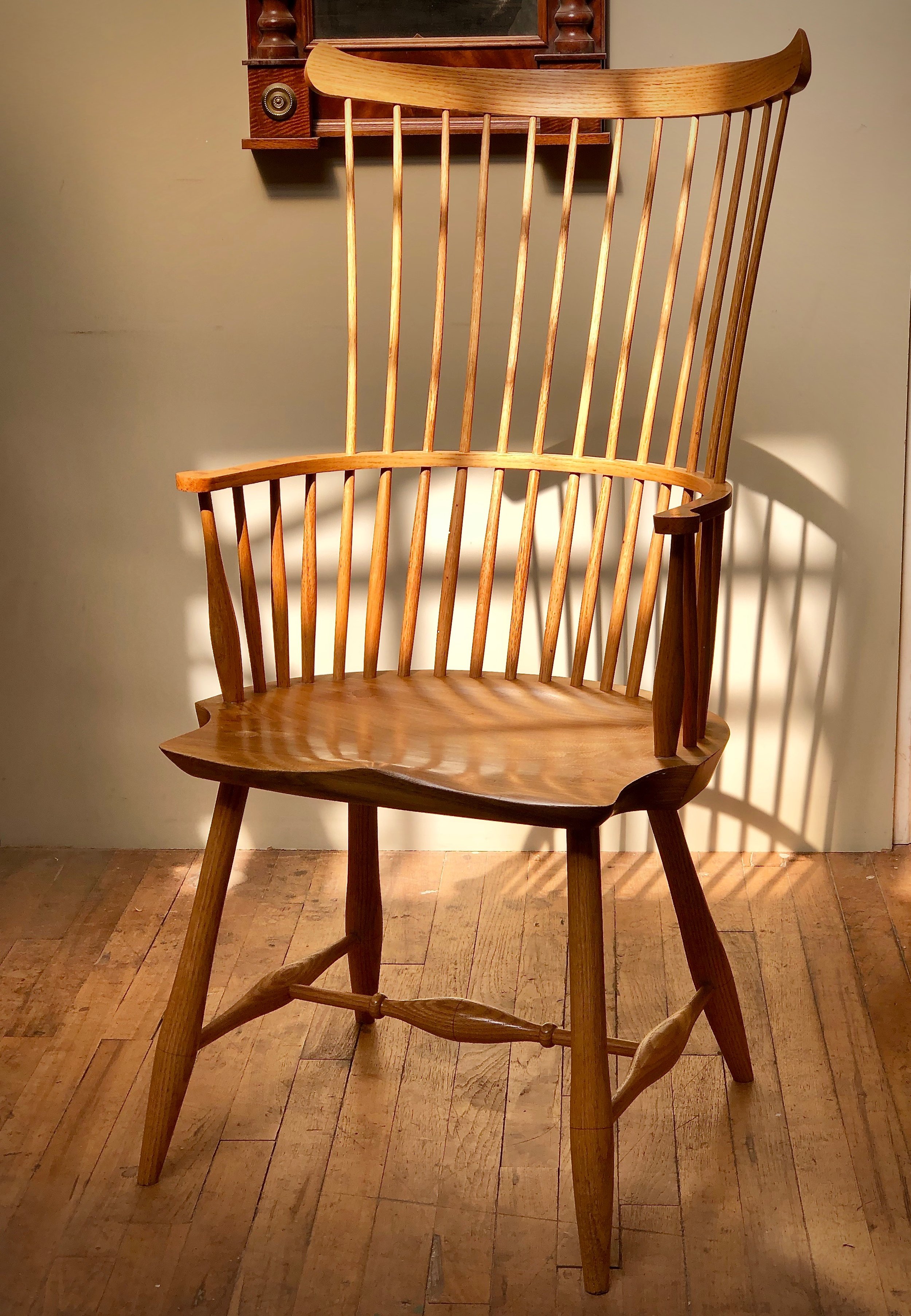 Making a Comb-back Windsor Chair
Instructor - Mario Rodriguez
August 5 - 9, (part 1, weekdays) and August 31 - September 1, (part 2, weekend) 2019 9:00am - 4:00pm.
The Windsor chair form has captivated woodworkers for over 300 years. It is economical, graceful, exuberant and comfortable. Rooted in tradition, it offers exciting design possibilities.
In this workshop, participants will spend the first part of the workshop (5 consecutive days) carving, steam bending and turning all the parts needed for a comb-back Windsor arm chair. Employing a combination of machine and traditional hand tool techniques designed to facilitate the learning experience and maximize student efforts, students produce all the parts for their own chair. At the end of the week, students go home to sand, gauge, and embellish their chair parts.
Students then return a few weeks later for part 2 - a weekend of fitting, assembling and finally decorating their chairs. There's no other woodworking experience comparable to building a traditional Windsor chair.
Mario Rodriguez has been building Windsors for over 25 years and his chairs have appeared in many publications including Fine Woodworking magazine, FWW Design Book 2, Country Living, House Beautiful, Countryside, McCalls, and others.
The cost includes all materials. Students provide their own lunch.
Continue scrolling down for Tool List
PFW has a wide assortment of tools for students to use. However, we have found that if students work with their own hand tools they have a better learning experience. If you have your own tools or would like an excuse to purchase some new ones, the tool list is below. The vendors, brands and models listed below are merely suggestions based upon the experience of PFW but by no means are the only high quality tools or vendors. We often purchase tools from Tools for Working Wood, Lee Valley/Veritas, Hida Tool and Hock Tools.