Making a Wooden Spokeshave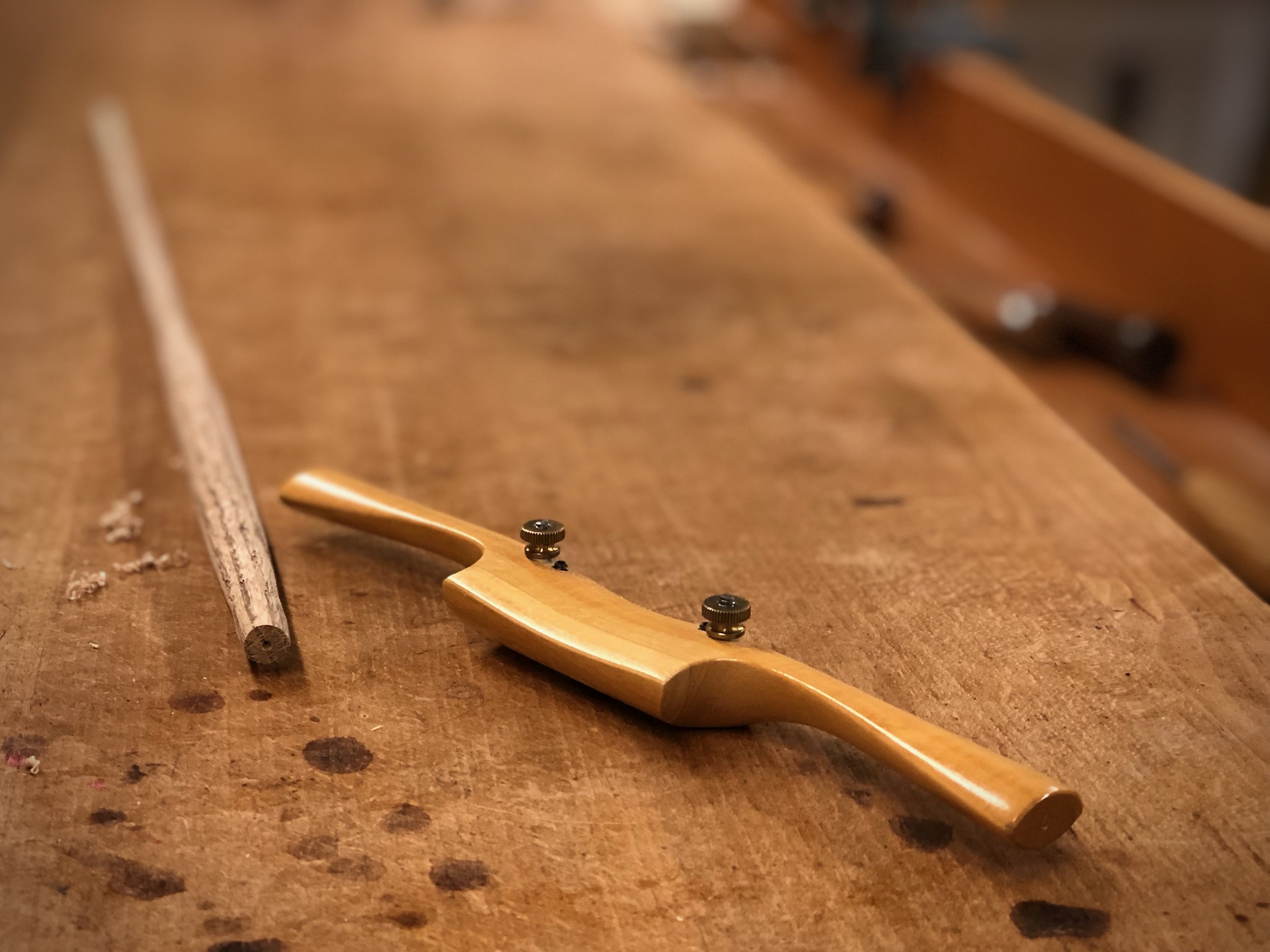 Making a Wooden Spokeshave
Instructor: Craig Vandall Stevens
April 20, 2019 9am - 4pm (Saturday)
Spokeshaves have long been a tool of choice for shaping spindles and legs, as well as refining curved or complex edges and surfaces. They are extremely versatile tools in the hands of both experienced woodworkers and those just getting started. And great news - making your own is well within reach!
Wooden spokeshaves have a wonderful, nimble feel. The excellent Hock Tools blade adjust easily for light, precise shavings or heavy shaping. A common way that spokeshaves are used here at PFW is the shaping and fitting of spindles and rungs for post and rung chairs, Windsor chairs and creating bevels and fine edge treatments on furniture pieces. This 1-day class takes students through the complete process of making a wooden spokeshave and shaping the tool to their own needs so that it's comfortable in the hand. Students will also learn to sharpen the blade and practice adjusting and using their finished spokeshave so that they go home with a working tool. The wooden spokeshave is a great shaping tool for projects such as our Post and Rung Stool class, 3-Leg Stool class, our upcoming Chair Making Intensive, Comb-back Windsor Chair class, Design and Build course and others where some shaping is required.
Cost includes all materials. Students provide their own lunch.
Continue scrolling down for Tool List