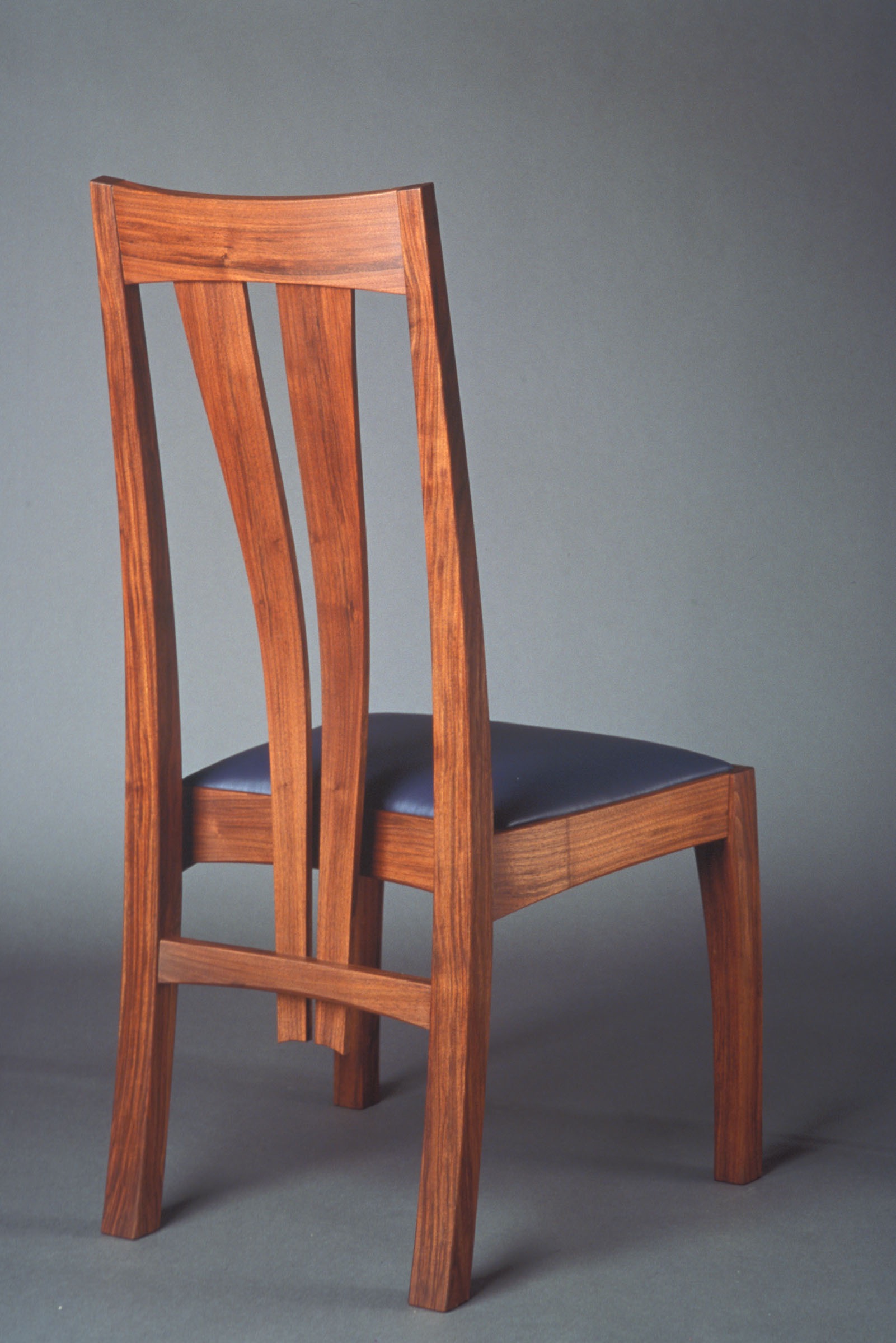 Chair Making Intensive
The Essentials for Creating a Beautiful, Comfortable Chair
Instructor; Craig Vandall Stevens
July 22 - August 2, 2019 9am - 4pm (2-week course, Monday - Friday)
This 2-week workshop explores the essentials of chair making – design and construction techniques used to create a fine, hand-made chair which is an expression of the maker. Participants will consider chair making from the design stage through the construction process, focusing on chair comfort, aesthetics and strength.
Students will engage in thorough design considerations such as sketching and mockup techniques, aimed at demystifying the design process. The finer points of woodworking such as selecting wood grain that works harmoniously with chair design as well as construction techniques will be studied closely. Participants will design and begin to create individual chairs with an eye toward pushing the envelope of their own experience with the benefit of Craig's close attention. Students may also choose from a selection of existing chair designs if they prefer not to design their own.
The days are spent in hands-on work, daily lectures and demonstrations aimed at improving participant's design and woodworking skills. Traditional joinery techniques including single & double mortise & tenon, working with curves and bent-laminations, seat-frame construction and upholstery, and finishing will be demonstrated and practiced. Class is held Monday - Friday of both weeks.
The tuition is $1600 and does not include material. Cherry, maple and ash are available for purchase from PFW, as is poplar for making full-size mockups. Depending on the student's chair design, additional materials may be needed (upholstery supplies, etc.). Students are responsible for their own lunch.
Continue scrolling down for Tool List
PFW has a wide assortment of woodturning tools for students to use. However, if you have your own tools or would like an excuse to purchase some new ones, the tool list is below. PFW recommends purchasing turning tools from Tools for Working Wood, Lee Valley/Veritas, Hida Tool and Hock Tools
Marking knife - Two Cherries No. 63, Baishinshi or Hock #MK075 Spear point
Marking gauge - Tite-Mark 7" long marking gauge, or Veritas Micro Adjust marking gauge
12" or 6" Combination square - Starrett
Bench chisels (smaller 1/8", 1/4", 3/8", 1/2", 1" sizes are the most helpful). Ashley Iles or Fujihiro handmade Japanese chisels
Hammer - 10 to 13 oz
Dovetail saw (western or Japanese) - Gramercy, Lie Nielsen, Lee Valley or Hida Tool Gyokucho #S-372 Japanese dovetail saw
Block plane - Lie Nielsen #102 or low angle Lie Nielsen #60 1/2
Pencil, notebook, safety glasses and hearing protection